Education
Live Course Schedule:
All CE courses are FREE
Online Education:
The Board is partnered with The CE Shop to offer you a variety of online CE classes to fulfill your OREC requirements. Watch for monthly specials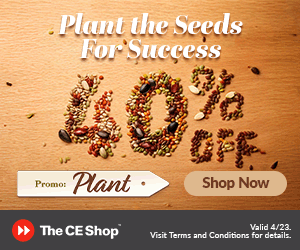 As the Real Estate world continues to evolve, we understand the importance of providing you with excellent education and we recognize the growing demand for CE in an on-line format.
Through this partnership you can access great online continuing education courses that are state approved and 100% accredited! Additionally, once you complete the course you can access your certificate instantly and The CE Shop manages all reporting to the state.
Post Licensing
NAR Code of Ethics
Beginning January 1, 2017 - NAR now requires the Code of Ethics class to be taken every TWO years instead of every four. Be sure to complete a 3hr. Code of Ethics class between 1/1/17 - 12/31/18. If you take a Code of Ethics class with a different entity, please email ae@edmondrealtors.com your certificate, so we can update your file.

Online links for COE:


National Association of REALTORS® Website – This class doesn't qualify for CE credit through the Oklahoma Real Estate Commission, but DOES meet NAR requirements. (NAR automatically updates your record when completing this class)

CE Shop – Be sure to take the 3hr. Ethics course to meet NAR requirements and get CE credit. (email ae@edmondrealtors.com your certificate when completed, so we can update your record)